Good Morning Manhattan July 2023
Good Morning Manhattan July 2023
Good Morning Manhattan July 2023
Thursday, July 20, 2023 (7:15 AM - 8:30 AM) (CDT)
Description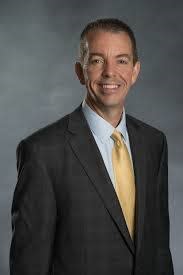 Dr. Marshall Stewart is a Kansas State University's first senior vice president for executive affairs, university engagement, partnerships, and chief of staff. He's a nationally recognized leader in higher education and university stakeholder engagement and is the featured speaker at Good Morning Manhattan on July 20.
Good Morning Manhattan is set for Thursday, July 20 at Four Point by Sheraton, 530 Richards Drive, Manhattan. Doors open at 7:15 a.m., the breakfast buffet starts at 7:30 a.m., the program will begin at 7:45 a.m. and we'll adjourn by 8:30 a.m.
Thursday, July 20, 2023 (7:15 AM - 8:30 AM) (CDT)
Registration and coffee open at 7:15 a.m. Buffet to open at 7:25 a.m. with program beginning at 7:45 a.m.